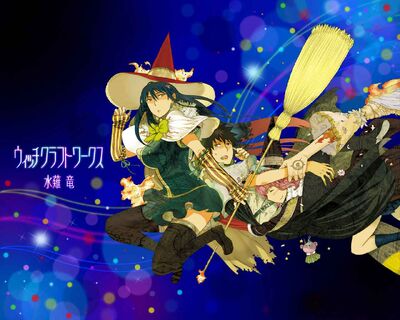 Welcome to the Witch Craft Works Wikia, a source of information for anyone interested in the series, Witch Craft Works! This site is still growing, so feel free to jump in and help out! All contributions are welcome. Visitors, careful of spoilers!
See more characters >>
Are you going to watch the Witch Craft Works anime adaptation?

Honoka Takamiya is an average student with no real talents or special abilities. One day, he gets in some trouble and is saved by his school's most popular girl, Ayaka Kagari. It turns out that she is a witch and Honoka is under her protection!
Now that she can openly protect him from whatever or whomever tries to endanger him, what will happen to Honoka's lifestyle?
Read more >>
Loading RSS data...
Ad blocker interference detected!
Wikia is a free-to-use site that makes money from advertising. We have a modified experience for viewers using ad blockers

Wikia is not accessible if you've made further modifications. Remove the custom ad blocker rule(s) and the page will load as expected.